Calendar
for Indoor Net Bookings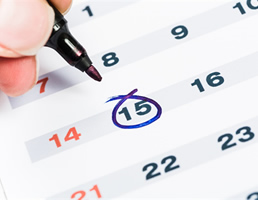 Process for Cricket Indoor Net Hire / Use:
*** RULES FOR NET USAGE UNDER COVID-19 LEVEL 2
At Alert Level 2 we are required by the Govt to enact several policies and protocols to allow usage.
For bookings procedures read below!!
Net availability times for bookings can be viewed on the calendar.
A PRE- BOOKING MUST BE MADE by contacting Garfield Charles 021 532 393 or Mark Medlicott 027 269 8654
** Please note 1 hour minimum booking required $20.00 per lane per hour.
When booking confirmed

The keys can be picked up from reception at the EA Networks Centre, 20 River Terrace, Ashburton.
Please sign in book at EA Centre
On arrival at Nets please sign book here as well for H&S requirements
At the end of your net session, please return the key to the EA networks Centre and sign in book the return of keys.

Payment must be made to Mid Canterbury Cricket - Bank Account Number: ANZ 06-0837-0343830-00 - Please reference your name and `net hire` in online payments.
---
Facebook
---
SEASON DRAWS
** The 2021/2022 season draws will be available by clicking photo below.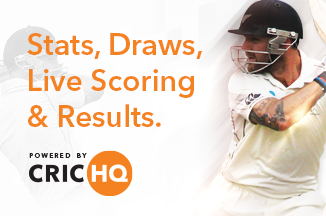 CANCELLATIONS
Date:
Latest News
Mid Canterbury Cricket Year 9 & 10 District Teams
We are holding an initial trial game for all Year 9 & 10 boys who would like to possibly represent our province at the Nicholl's and Latham Festivals in December.
If you are keen to be involved their is an initial match being played on October 24th in Ashburton amongst the registered players starting at 11am. Assembly time will be 10.30am but we will be in touch with all registrants with further details.
If you are unavialble on Oct 24th but want to be involved please still register on the link below and add if unavailabvle in the comments section.
REGISTER HERE
https://forms.gle/WWryBfUkGricqgjE8
---
Whether you're new to the game, or have played for many years; to play cricket for any Club in Mid Canterbury (NZ) you are required to register online via CricHQ.
** This is a rule of New Zealand Cricket, of which Mid Canterbury Cricket is a member.
Benefits of registration:
Life-long 24/7 access to your individual player stats and achievements
Receive your own match reports via email
Compare your stats with your team mates or your favourite BLACKCAPS and WHITE FERNS
Share your results with friends and family anywhere in the world.
Notifications of changes to training/matches/cancellations.
Access to exclusive cricket social network.
Get your talent recognised – coaches and selectors could be watching you!
Sign up for relevant news – note if you do not want to receive newsletters you can disable this part.
Instructions:
Below you will find a button that links to your club.
Click your club button and a new page opens
You will have a choice to register yourself, or your child or re-register
If you have previously registered on CricHQ use the "Sign In" button
If you have forgotten password use 'forgot password' link
Log out at top right when completed.
Choose Club
Allenton Registration :: Coldstream Registration
Lauriston Registration :: Methven Registration
Technical Registration :: Ashburton College