Latest News
New Competition Formats Survey
At the recent club forum a proposal to resurrect a Mid Canterbury Second Grade competition was decided on as well as a mid week youth option (Yrs 9 & 10). This competition will be played using a T20 format during the week or possibly on a Sunday. We need your feedback as players / parents as to what will work best for the most people. Past and present players may answer, especially if the right changes will get you involved again. Below is a link to a simple survey that will only take a couple of minutes that will help us give you what you want.
coaching certification
 All coaches of teams playing junior cricket are required to be vetted, complete Vulnerable Children modules and online coaching modules as well as a practical session. If you have not received or lost the link to register, please follow the link and register and begin the courses. "Coaching Courses"
Note: If you do not complete the course you are putting the possibility of your team being allowed to play at risk! 
SEASON DRAWS ONLINE
** Note there have been a couple of tweaks to the draws, so for those who have downloaded a copy, please check again as there have been minor ground changes in each of the 4th, 5th & 6th grade draws.
---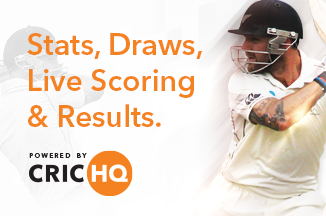 ---
Whether you're new to the game, or have played for many years; to play cricket for any Club in Mid Canterbury (NZ) you are required to register online via CricHQ.
** This is a rule of New Zealand Cricket, of which Mid Canterbury Cricket is a member.
Benefits of registration:
Life-long 24/7 access to your individual player stats and achievements
Receive your own match reports via email
Compare your stats with your team mates or your favourite BLACKCAPS and WHITE FERNS
Share your results with friends and family anywhere in the world.
Notifications of changes to training/matches/cancellations.
Access to exclusive cricket social network.
Get your talent recognised – coaches and selectors could be watching you!
Sign up for relevant news – note if you do not want to receive newsletters you can disable this part.
Instructions:
Below you will find your club name that links to your club registration page.
Click your club link and a new page opens
Near the top right you will see a green button that says;
"Registrations Open –  Register online" – click it and fill in your details.
I suggest signing in via Email
After filling in basics (name, email, age, country, region) click the next register button and fill in additional info.
Log out at top right when completed.
Allenton Registration  ::  Coldstream Registration
Lauriston Registration  :: Methven Registration
Technical Registration  ::  Ashburton College